SSG Brian P. Barnes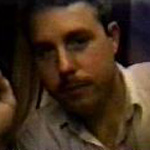 Unit: 16th Special Operations Squadron
Age: 26
Home Town: Cole Camp, MO
Died On: 03/14/1994
Staff Sergeant Brian P. Barnes, gunner. Brian was always very thorough in his duties and dedicated to the squadron. He was always quiet when I was around him, but very efficient on the airplane. I don't remember ever having a gun off the line for more than a minute when I flew with him. Brian worked hard in the awards and decorations section of the squadron to make sure others got recognized for their efforts.
Barnes was one of seven crewmen to die when their plane crashed during a routine surveillance mission near Somalia.
Business Sharp LLC and Mogadishu Memories contributors © 2022, All Rights Reserved.