SPC Edward J. Nicholson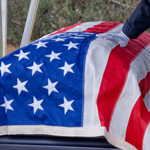 Unit: 159th Aviation Regiment
Age: 21
Home Town: Houston, TX
Died On: 10/06/1993
SPC Edward J. Nicholson was died of injuries received from a shark attack in the Indian Ocean. He was part of a group that went swimming after the detail had finished filling sandbags.
Edward graduated in 1991 from Cy-Fair High School in Houston, Texas.
He was a helicopter mechanic stationed at Ft. Campbell, Kentucky.
A couple months before his death, Edward had married Starla Nicholson of Nashville, Tennessee.
Business Sharp LLC and Mogadishu Memories contributors © 2022, All Rights Reserved.