SFC Robert H. "Bob" Deeks, Jr.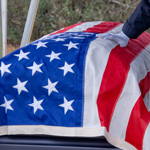 Unit: 5th Special Forces
Age: 40
Home Town: Littleton, CO
Died On: 03/03/1993
Robert "Bob" Deeks was part of the Special Forces units that were deployed after the arrival of US forces in Somalia. During a mission, the Humvee he was riding in struck a land mine. Deeks, ignoring his own injuries, treated the other soldiers in the vehicle. Bob sacrificed himself to provide aid and comfort to them.
Business Sharp LLC and Mogadishu Memories contributors © 2022, All Rights Reserved.